Best Must See Puerto Vallarta Points of Interest  Tourist Attractions
Puerto Vallarta Points of Interest are a lot of natural wonders in Bahia de Banderas, that is why it is one of the best tourism destinations in Mexico being one of the preferred places for the adventure seekers as well as people that just want to have some great vacations surrounded with beautiful landscapes and mild weather.
Its natural Tourist Attractions are all around Puerto Vallarta, it is enough to leave a little of the towns or tourist centers and you will be able to find a great variety of Places to See in puerto vallarta to know.
Best Puerto Vallarta Points of Interest
Bahia de Banderas and Riviera Nayarit at the Pacific side of Mexico well known as Puerto Vallarta, it is surrounded by the Pacific Ocean that  gives a great amount of beaches everyone with the beauty of its kind, some very accessible and close to the populated areas and many other secluded and hard to get unless you have a guide or are in a tour trip.
Spectacular sunrises and sunsets are very appreciated especially in boat tours that brings a very romantic atmosphere to the place.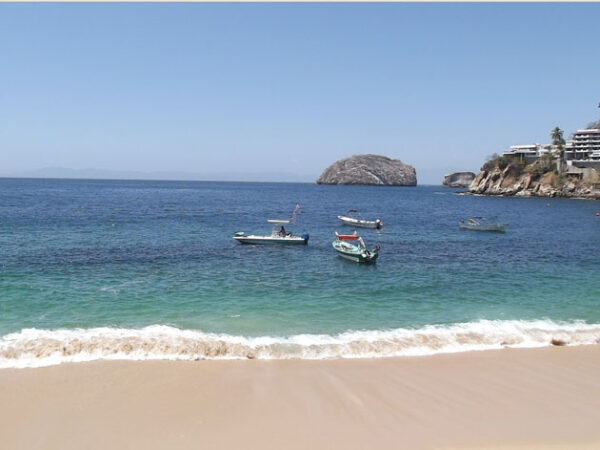 Beaches Must see Puerto Vallarta Tourist Attractions
The main star in the region are of course, the beaches. That mix of jungle landscapes on one side and spectacular blue water in the other settled in long beautiful sandy beaches are the perfect place for relaxing, enjoy nature and observe the wonders of nature.
Water temperatures are always welcoming and most are safe for swimming and do almost any kind of water sports, having some perfect spots for scuba diving and snorkeling due to the great underwater wildlife.
This area happens to be the passing way of a seasonal whale migration that comes from the North from late November till April, this migration is a great chance to be enchanted by this enormous mammals giving this place a very well deserved place in the memory of many tourist that come year after year to watch the migration.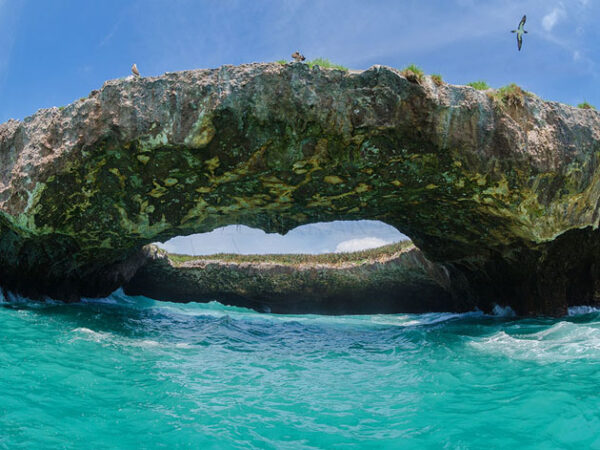 Marietas Islands National Park
These Islands are currently one of the biggest Places to See in puerto vallarta  which has made thousands of visitors visit this destination of Puerto Vallarta with the sole purpose of knowing these Islands.
Here in these islands are the famous hidden beach, which is only accessible by boat and then swim and do some snorkeling and access to that attractive part that is located in Nayarit Riviera.
Many tours go out every day taking tourists to know that place, and depart from several points of the destination.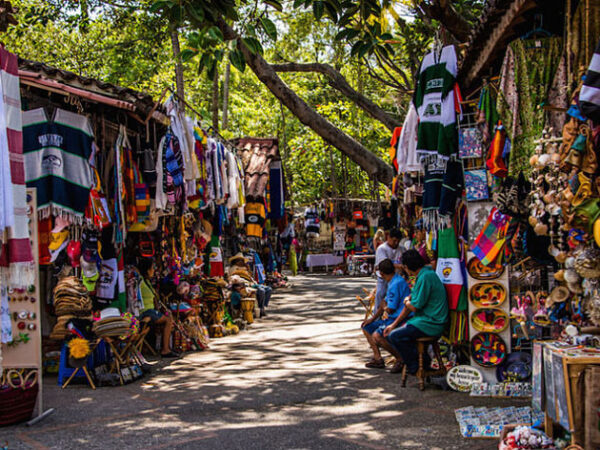 Isla Rio Cuale a great Tourist Attraction
It isone of the nicest Places to See in puerto vallarta Isla is located in the heart of Puerto Vallarta, in the old part of the town and is currently occupied by many souvenir shops for tourists walking through the streets of downtown Puerto Vallarta decide to visit this small place in the middle of a river.

Los Arcos and El Malecón some of the sites to see in Puerto Vallarta
Walking along the Malecon of Puerto Vallarta is one of the Must see in Puerto Vallarta Tourist Attractions visitors have at least ever done, or like to do every time they visit this destination, in a particular part of the Malecón there are some very emblematic arches of place and that is a perfect place to take a good picture,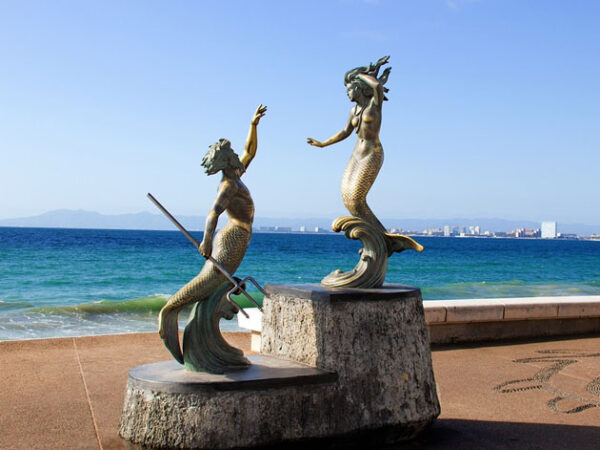 In addition to having a small forum in which various artists perform entertaining passers in the afternoon and evening.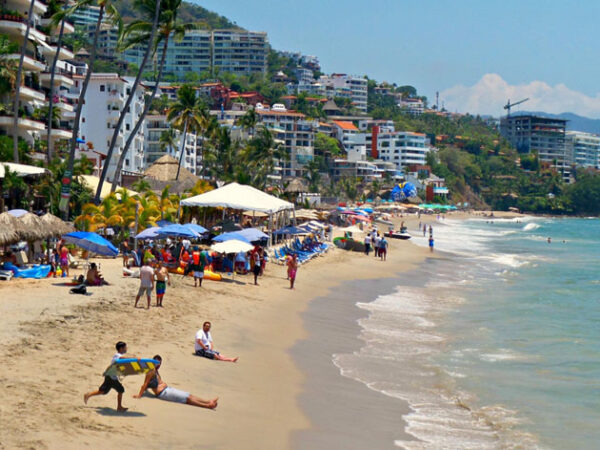 Los Muertos Beach top of Puerta Vallarta Attractions
Next to the romantic zone of Puerto Vallarta is this beach, one of the most traditional of the destination, being a favorite of the Tourist Attractions, a place for many visitors due to its friendly waves and its sandy beach that makes it a perfect place to take a good rest on the beach.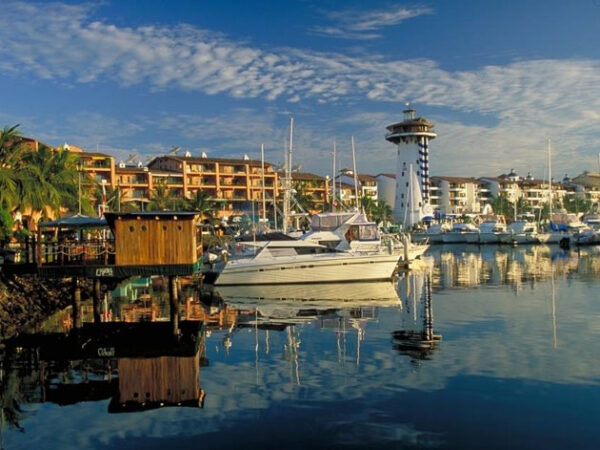 Marina Boardwalk Puerto Vallarta a nice Bahia de Banderas Point of Interest
Walking through the marinas is a favorite activity and many visitors, in which besides being able to observe all those boats and yachts, one can enjoy the wide variety of shops and restaurants and bars that are usually found in these destinations .
Besides being a favorite place to stay in a point very close to the water and have very nice views of sunsets and sunrises in the sea.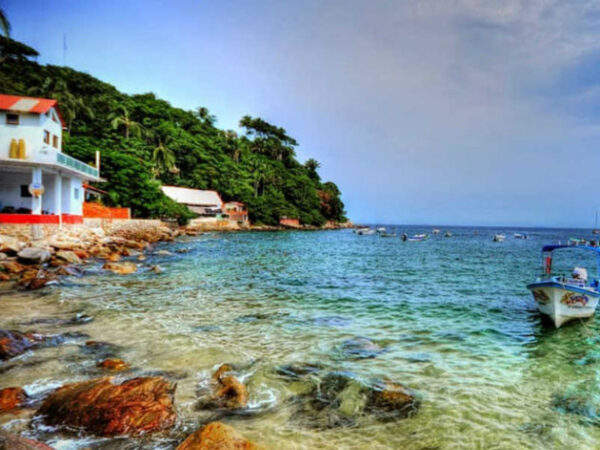 Yelapa Beach a must See in Puerto Vallarta
This beach is one of the favorites to visit since it is not very busy because it is in a remote location, and its way of access is through a boat which would take them to this place is Yelapa.
It is the perfect location for a day trip to relax and enjoy the food in its small restaurants, relaxing away from the crowds.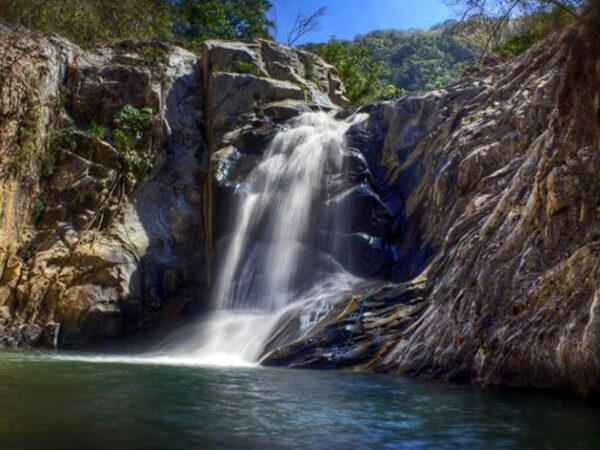 Puerto Vallarta Waterfalls
There are several Puerto Vallarta Waterfalls locations in which one can go to visit and bathe even in natural waterfalls that are nestled deep in the jungle, and the mere fact of going to visit already deserves an adventure alone .
It is a great experience and opportunity to make a trip on horseback and get to these parts so hidden and different from what would be a beach destination.