Enjoy the Best Puerto Vallarta Beaches
Welcome to the beautiful attractions, some of the best locations to enjoy your vacations with the most beautiful Natural attractions a destination like Puerto Vallarta can offer. There are a lot to choose from, many people ask if are Are Puerto Vallarta Beaches Swimmable at the Best Beaches in Puerto Vallarta, almost for any kind of personality And lifestyle, no matter which is, there is a place just for you.
Many visitors wonder if are Puerto Vallarta Beaches nice, and Puerto Vallarta is surrounded by great places by the sea, That is why this location is so popular worldwide. Every place has it own charm and character, Many of them still like traditional places locals love to go since ever, they are more calm places where the whole family.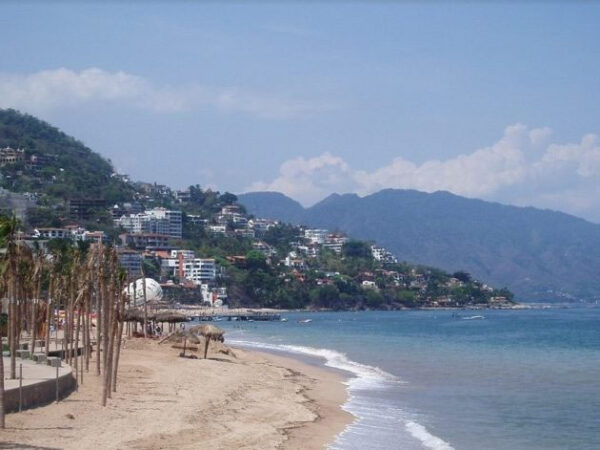 Can enjoy of the place in a very safe place, is convenient and a perfect place for a day by the beach with your loved ones and friends, as some people traditionally work there fishing bringing the catch of the day.
Playa la Manzanilla

Playa Pizota

Playa Yelapa

Playa Isabel

Colomitos Beach

MiraMar

Los Muertos Beach

Playa Majahuitas

Playa Camarones

Las Animas Beach

Conchas Chinas Beach

Playa Quimixto

Las Glorias Beach

Playa Punta Negra

La Troza Beach

Mismaloya Beach

Quimixto

Caballo Beach

Las Caletas

Playa VR

Playa Escondida

Malecon Boca De Tomatlan

Playa Las Gemelas

Playa Palmares

Playa Amapas

Tranquila Beach

Playa Lindomar

Olas Altas Beach

Playa El Salado

Playa Las Viudas

Las Estacas Beach

Playa Destiladeras

Playa la Manzanilla

Playa Patzcuaro Sur

Playa Palito Verde

Public Beach Punta Mita

Playa De Los Muertos

Nayarit Small Beach

Playa Malpasos

Carricitos

Playa De Barro

Sayulita Beach

Playa Clavellinas

Playa de Los Venados

Playa San Pancho

Playa Canalan

playa lo de marcos

Playa Del Toro

Playa Vista Shambhala

Playa Frideritas

Los Ayala

Playa de Guayabitos

Playa Paraíso Escondido

Litibú Beach
Are Puerto Vallarta Beaches Nice?
That should be defined by each visitor that comes to this destination, many people ask if are Puerto Vallarta Beaches nice, there are a lot of beaches and each one has its special characteristics, which maybe I still like and others do not, but no doubt many of them coincide in the presome poeple ference of hundreds of visitors.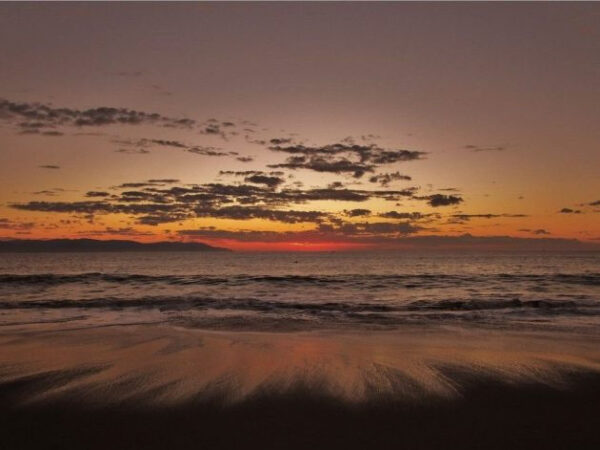 Those are some of the Beaches that we have at the moment, we will add each and every one so that they know what you can find here and to know where to go or what is more your style.
There are a large number of Puerto Vallarta Public Beaches that are distributed throughout the Bay of Banderas, from the Boca of Tomatlán, to Punta de Mita, and we have extended a little more until we get to Lo de Marcos and La Peñita.
That technically does not belong to the destination of Puerto Vallarta, but we have added it as two Places near Puerto Vallarta on the Riviera Nayarit side and some others on the Costa Alegre side.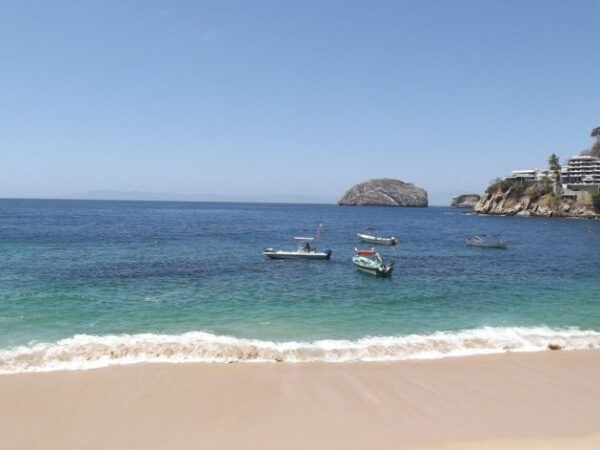 Are Puerto Vallarta Beaches Swimmable?
The location of Puerto Vallarta in the Bay of Banderas encompassing what is from Tomatlan to the other side of Riviera Nayarit, is part of a Bay so the surf is quieter and smoother and is more apt to swim in it.
Of course with its exceptions so you have to be aware of recommendations that can suggest both authorities and hotel staff, all this thought about your safety while traveling to this destination.
So are Puerto Vallarta Beaches Swimmable? Those beaches are safe to swim at the sea and they have gentle waves for a great funny day.
Besides the all family friendly places, there are some other more challenging beaches, with stronger tides and waves that suitable more for a day by the beach staring at the beauty of the sea and playing in the sand.
Those beaches are not recommended for swimming, unless you are an expert swimmer.
Most of those Puerto Vallarta Public beaches are located by the Pacific Ocean side of Jalisco.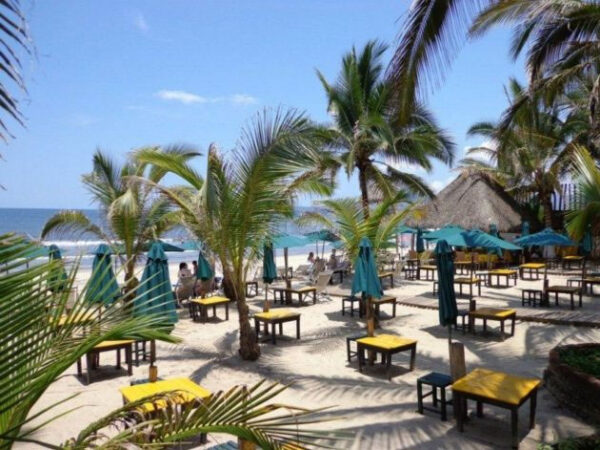 Beaches for Surfing Puerto Vallarta
Bring your board to Vallarta, there are places to ride waves at the Beach doesn't matter what your level of skill is, there is a beach just for you.
If you still have in your bucket list to learn how to surf here can be a great place to start, there are many people offering crash courses to anybody.
Now you can bring your kids too, and go back home with a new great skill, now then, you can say where did you learn to surf and proudly say, i've learn in Bahia de Banderas, in a beautiful beach of Vallarta.
There are surfing beaches in Puerto Vallarta fit for any level of expertise, from beginners to well experienced.
Best Beaches in Puerto Vallarta for Snorkeling and Scuba diving

Puerto Vallarta is a very popular because of their attractions  specially by their on water and underwater attractions.
Snorkeling Vallarta and Scuba diving are some of the most Popular things you shouldn't miss to do.
Many of those activities can be done in some of  the Beaches, specially in the Calm beaches of Vallarta
Beaches everywhere in Port of Viarta Mexico
With locations by the Pacific Ocean, rounding all the Riviera Nayarit and Banderas Bay Mexico.
The great attraction of the Beaches are the view of the blue waters.
Many of the best locations are in the major touristic towns next to big resorts complexes, but don't get the wrong idea
Most of those popular locations like Punta de Mita, Sayulita, San Pancho, Bucerias and many others, are because the infrastructure surrounding it, the convenient location and all the roads and ways to easy to get there, flying to it, driving or cruising, but all the great places are in the places in between, just outside of each location, here you will find where to stay or where to go in every beach that is close to the place you want to have in your vacations.
Perfect beaches at any season in Vallarta
In Puerto Vallarta Mexico with one of the best weathers through all the year, having about 250 days of sunshine a year, make Vallarta a great place for your beach vacations.
That is why this location in Mexico still in one of the preferred spots for sunny beach lovers all over the world.
Along with the weather, are the activities and things you can do from time to time, so if you are coming in any other time of the year you will find something different to see and do by the beach.
Like if you want a quiet and relaxed vacation in a popular place in Vallarta… well spring break time won't be a great choice.
As Vallarta is a preferred Resort destination for anybody from all over the world.
Best Beaches in Bahia de Banderas and Riviera Nayarit
Puerto Vallarta and it's precious location makes it a perfect place to disconnect and explore new places or revisit all those places you love over and over you will find something different every time you come.
You just have to explore and find new places you haven't been in each listing, we added some close accommodations to it as well as well as some other attractions to the area Like things to do, restaurants and bars, real estate and shopping and some other places like it close to it.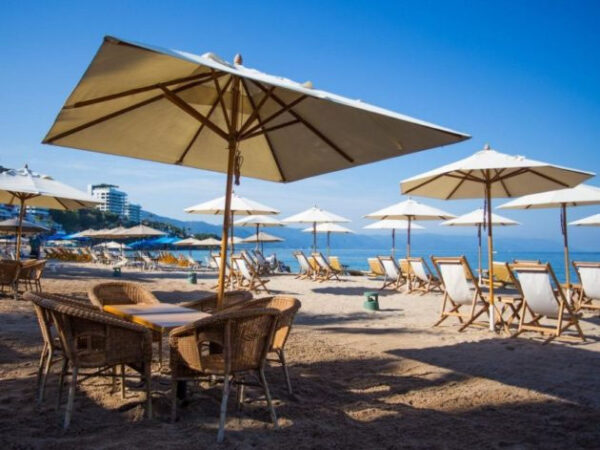 Puerto Vallarta Beach Clubs
The beauty of the Beaches serves as a frame to host one of the most interesting and fun beach clubs that can be found, they are distributed throughout mainly the tourist area of ​​Puerto Vallarta that would be the Downtown and hotel zone.
And as in all other places in the world of beach, this type of attractions attracts and entertains thousands of tourists every year, here are some of the favorites
Sapphire beach club

The Solar

Swell Beach Bar

Mantamar Beach Bar

Mango's Beach Club

Day Off Beach Bar

Aquazul Beach Bar & Lounge
In these places are some of the most interesting parties during the day, have all the necessary amenities to spend a good day, and enjoy with friends the excellent scenery and destination of Puerto Vallarta .
A very relaxing and quiet option to enjoy the day in the shade of a palapa or an umbrella, either on the beach or in the pool, on a towel or in a cot.
Puerto Vallarta Pool Party
Parties in Puerto Vallarta as well as in other places such as the capes and Cancun the Mayan Riviera, they are the day clubs parties areas that can be celebrated in these Beach Club and offer some delicious drinks, beers, any kind of food to the rhythm of the best DJ or live music, that mark the beat of the atmosphere in these beaches.