Welcome to Bucerías Mexico at Riviera Nayarit
One of the family friendly traditional small and beautiful towns is Bucerias Nayarit Mexico in the Riviera Nayarit, in this Resort destinations in the side of Riviera Nayarit with colorful cobblestone streets where people looking for a quiet place to relax while having their perfect time in their vacations.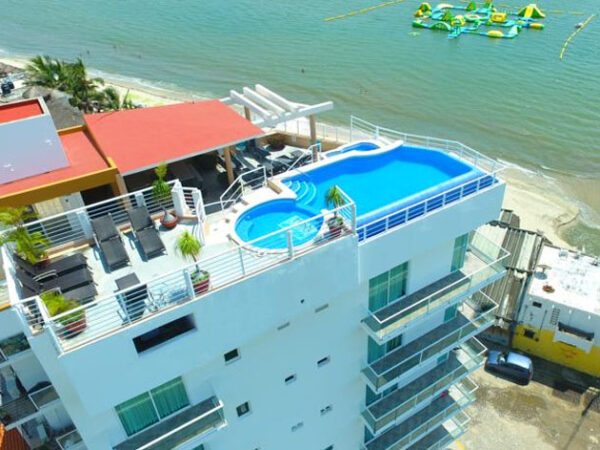 Seems like you will be immediately captured by the quiet and traditional charm of the old mexican style that makes this country so unique, bringing it´s bright colours on it´s fachades.
It's population is as any other place, very friendly and kind,  along with the relaxing town and calm beaches it will make the perfect spot to spend a nice day and delight yourself with the great sunsets that the Riviera Nayarit offers to its visitors.
Where to Stay in Bucerias Nayarit Mexico
You can find nice small beachfront hotels, bed and breakfast, vacation rentals like villas, apartments, houses.
Here we mention some like:
Hotel Palmeras

Condominios Vista Banderas

Hotel & Suites Corita

Bungalows Corita

Matsuri

Bungalows Unelma.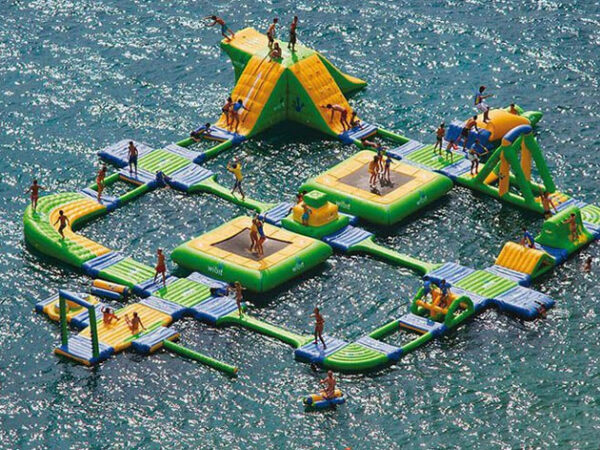 What to do and what to see
There are lot of things to do and places to go while in Bucerias Mexico to make your visit complete, the main attraction for this location are its natural beauties that can be find right in the sea and the town .
A nice Resort destination such as Bucerias Mexico, with premier accommodations and the best activities,  which attracts many visitors every year.
There are lot of things to do for any member of your family a typically and friendly town and beach makes a great place to have fun with your family at the beach doing some kayaking
while you are trying to relax and enjoy your vacations, speeding in a jetski or just relaxing under the shade of a cool palapa.
Lot of Restaurants and Bars in Bucerias Mexico with many offers from very nice restaurants very traditional and small places can be found almost anywhere, where you can enjoy some very local and traditional mexican dishes.
Many great places to eat and drink can be found in this town, as well as new a great lodging from renamed Resorts that are populating the area.
Lot of great things to bring as souvenirs lake silverware, crafts, clothes and typical candies and of course, natural vanilla extract, tequila and more, to bring a little of mexico to your place.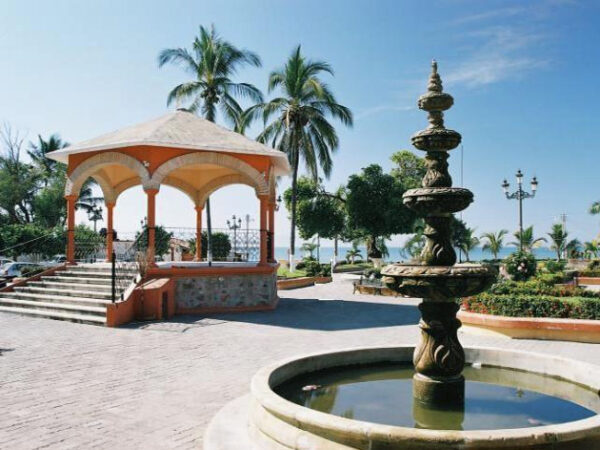 Points Of Interest in Bucerias Mexico
Many other water related activities are also a great deal attracting people, from surfing, to scuba diving, snorkeling, paddle boarding, kayaking, whale watching, sunset cruises, etc, etc.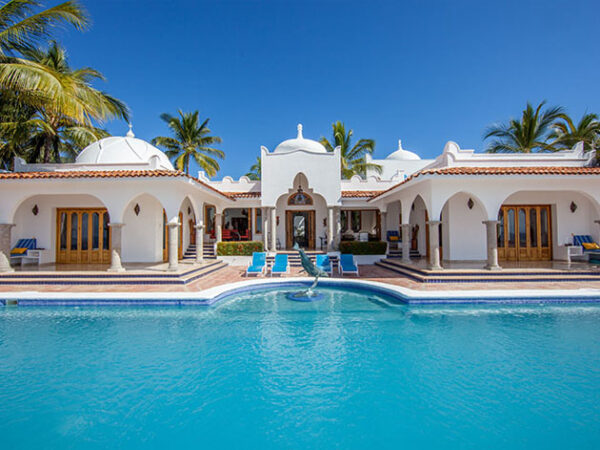 Real Estate
There are many Real Estate offers and companies because it is  very common that many people arrive to this place looking for a nice vacations since they get so engaged with the traditional beauty of the place, that make this little town their permanent vacation.
Where is and How far is Bucerias Nayarit Mexico from Puerto Vallarta?
It is just about 21 minutes driving from Downtown Puerto Vallarta almost 12 kilometers.
Originally a prefered destination for RV travelers and more adventure looking travelers, because it's great weather year round this place have become some of the most visited spots in this resort destination, preferred by national and international tourists that enjoy of having fun in a cool and relaxed town near the beach.
Bucerias Nayarit Mexico Map