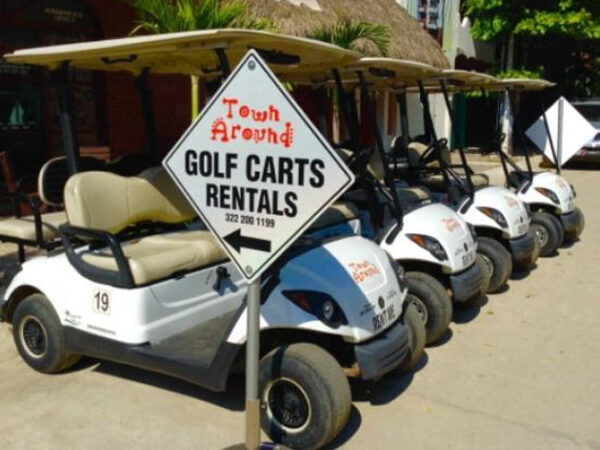 Services
Sayulita Golf Cart Rental
|
Best Scooter and Golf Cart Rental Sayulita in Puerto Vallarta
Have an Sayulita Golf Cart Rental to explore all the beauty of the location, a really fun way to access every corner of this riviera nayarit destination, that now have become part of the attractions in Sayulita.

This have become a very popular way of transportation due all the fun you can get while your visit, maybe from a few hours to days.
Best Sayulita Golf Cart Rental
Riviera golf Carts
Av Revolución 2, Sayulita, Nay., 63732 Sayulita, Nay.
Phone: +1 888-991-3717
Roy's golf carts
Town Around Golf Carts Rentals
Calle Miramar 13B Local 3, Deportiva, 63734 Sayulita, Nay.
Phone: 01 329 298 8691
Pacific Coast Golf Cars
Av. Revolución 45, Centro, 63732 Sayulita, Nay.
Phone: 01 329 291 3854
Nava Golf Carts
Sayulita Golf car
El Zarquito 70, center, 63734 Sayulita, Nay.
Sayulita Golf Cart Rental are a particular way of transportation, besides being a fun Safe and reliable way of transportation, is very ecological due the Electric Golf Carts they have, and this is so far as now that we know.
Even better electric carts they will have overtime in the future.
Golf Carts don't go at high speeds, maybe up to 19 mph if you are in a hurry. But it is vacations, and you should enjoy every place at a relaxing pace. So take your time to move from one place to another and enjoy. Golf carts are easy and fun to drive, giving you a shaded covered from the sun experience, while you enjoy every place of the town If you get caught by a beautiful sunset and suddenly gets dark, Golf carts comes equipped with lights for your way back to your hotel.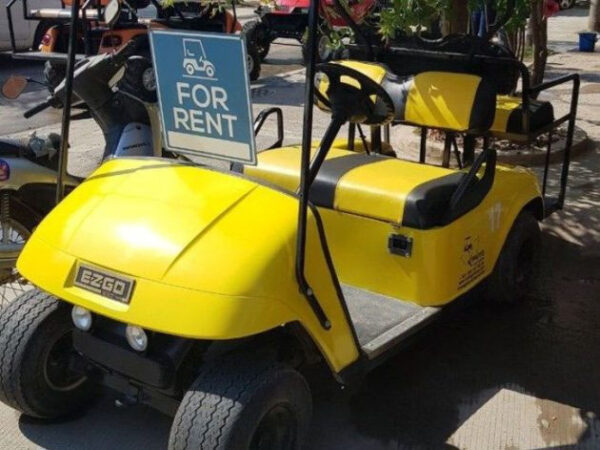 Golf Cart Rental Sayulita Nayarit Mexico
This means of transportation is so popular in this destination That you can find almost everywhere a place to rent them From the lobby of your hotel, to retails shops
And every place where they can advice you for things to do and activities.
So convenient, you can find rates for hours or as long as you need it.
Golf Cart Rental Sayulita Prices
Prices are set ant all rental locations, and may vary depending On season and local promotions they have from time to time. Go ahead and find more info to get an estimate of how much It would cost, and having in mind for your budget in your Puerto Vallarta Vacations.
Have in consideration that this rentals services includes Cart sizes are for up to four passengers, Basic Insurance, Gasoline Refill (for not electric Golf Cart), 24 hours assistance, they will deliver and pick up at any place You want, to make it even more convenient to you, You will be required to leave a deposit, in cash or with a credit card And to present a valid driver's license.
Town around Golf Cart Rental Sayulita in Riviera Nayarit Mexico
Look ahead in advance to see what they have and offer, or easy As soon as you get to this place, you will find lots of information And guides to get one of this.
Then it is time to move around in one of the most popular means In the destination, a more affordable and better value for your money And don't forget an environmentally friendly way to enjoy Your vacations in Sayulita Mexico.
Best Golf Cart Rental Sayulita
Beginning with, to visit Sayulita is a good experience in your holidays, and part of its attraction is to explore and walk through its streets and know everything that this Pueblito offers in the Riviera Nayarit.
Now just to think of it, have the idea of something very entertaining, but touring the town in a golf cart is even more fun There are people who like to ride a bike and explore all the points of interest, or in a small scooter, but explore together with family or friends and moving around in a golf cart is something that should be tried even once.
Not only will it help to load things from one place to another, or move you from point A  to point B, but in itself, you can go everywhere and observe all from different perspectives and appreciate the beauty of this little town.
These golf carts can carry up to 4 adults, and is perfect for the ups and downs of the streets there, make it easier to walk around the town, different from a rental car, you will not have so much problem with vehicular traffic or where to park.
You can use your Golf Cart to go buy food at the convenience store, or go out with friends to eat or drink a few beers at a bar, or take them to the beach to enjoy a good day by the sea.
Sayulita Golf Cart Rental Prices, How much does it cost?
Here we present some of the most outstanding companies that rent scooters and golf carts.
The rental price may vary according to the season and the demand, so we recommend you call directly
to compare and to have a more accurate idea of ​​how much it may cost, and thus integrate it into your budget.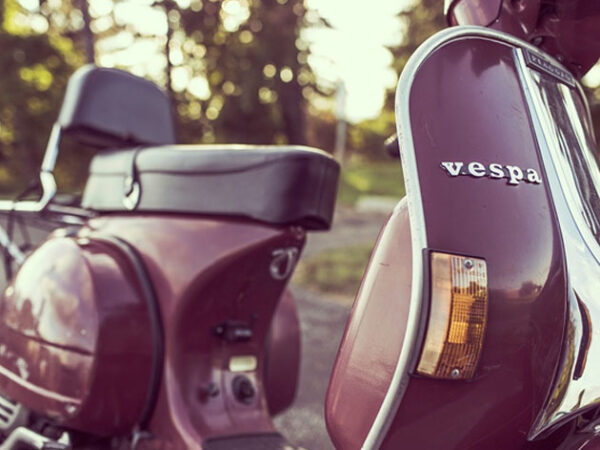 Sayulita Bike and Scooter Rental Puerto Vallarta
We hope that in your next visit to Sayulita, you decide for a Sayulita Golf Cart Rental either a scooter or a golf cart to move around the town, we are sure that along with other activities you can do here in this Pueblito, you will know all the attractions you can enjoy and have a more and pleasant fun stay in Riviera Nayarit.
So do not hesitate to explore and know everything that this place in Sayulita has to offer, and is waiting for you to enjoy it.