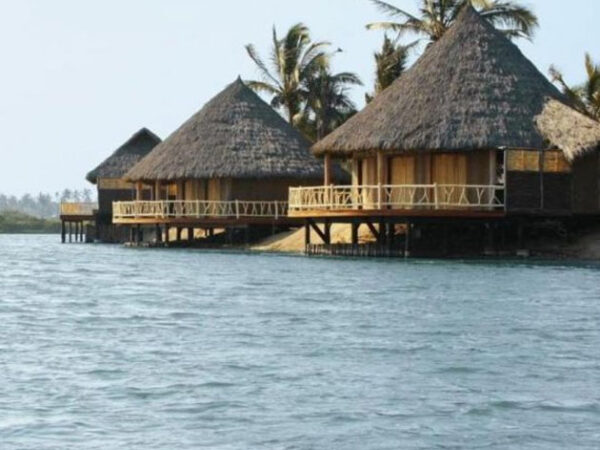 Hotels
Hotelito Desconocido
|
Hotelito Desconocido Puerto Vallarta Mexico Sanctuary Reserve & Spa
Located just a few minutes from Puerto Vallarta, Hotelito Desconocido is an oasis away from routine and everyday life offers an ideal place to relax in a natural environment and surrounded by a tranquility facing the Pacific Ocean.
Very close to the town of La Cruz Loreto in Costalegre, only 90 kilometers or 60 miles from Puerto Vallarta, offers a different concept to those already used and large hotel chains and resorts, with this peculiar boutique hotel.
Its location surrounded by the lagoon full of natural trees and beautiful beaches, making the perfect combination with an area protected by UNESCO, famous for hosting a diverse variety of birds, which besides delighting with their singing, it is a joy to observe these birds in their natural environment.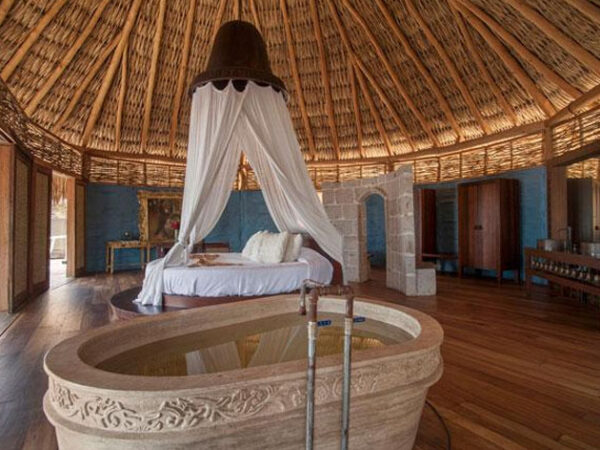 Hotelito Desconocido Puerto Vallarta is the chance of being in contact with nature without sacrificing all those luxurious amenities that the style of many travelers demands.
It is an exclusive boutique hotel designed for people who like to enjoy luxury mixed with nature and the great offer and amenities such as food and drinks unique in the place and in a secluded and magical place on the Costa Alegre Jalisco.
This boutique hotel consists of 27 palafitos which each has its own personality and individual beauty, making what he will revisit this small accommodation in a different room, it feels like a totally new and different experience than previously.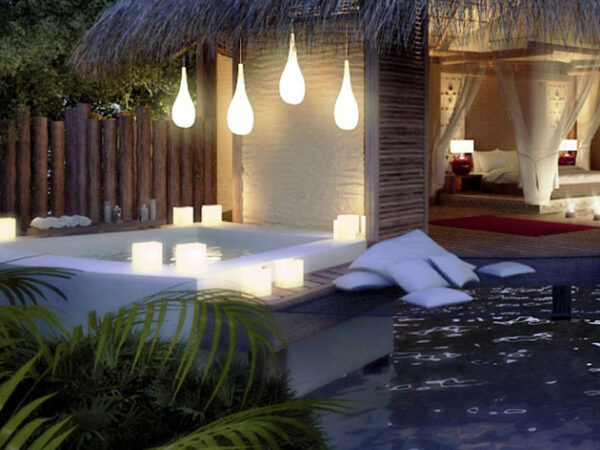 Hotelito Desconocido Puerto Vallarta Mexico Amenities
It has an excellent spa with entirely new concepts of European origin such as the famous thalassotherapy, which unknown little hotel works with 100% of this type of therapy, a certification from the Thalassos association in Valencia.
Thanks to this Hotelito Desconocido  treatment, it forms part of the health tourism,  providing this type of services with its location away from the noise of the city and surrounded by a unique beauty.
Invites you to enjoy taking walks in its surroundings and practicing different activities from horseback riding to kayaking, freeing turtles, learning traditional Mexican cooking or playing recipes and playing on its tennis courts.
Entering the night this boutique hotel takes a different atmosphere being illuminated by candles and tiki torches, free of all artificial light, giving an exotic touch, and inviting to appreciate the immense starry sky accompanied by the soft sound of the waves of the sea.
Hotelito Desconocido Puerto Vallarta with one of the best restaurants recognized worldwide, offering dishes prepared with ingredients mostly harvested inside the property organically.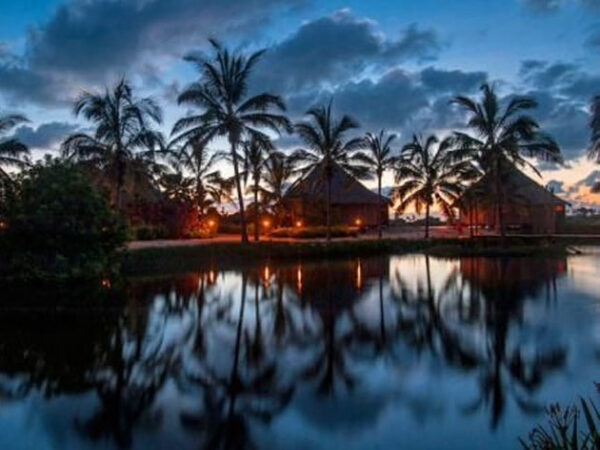 Hotelito Desconocido All Inclusive Palafitos
Each palafito has its own personality and is totally different from one another, being decorated by unique pieces of art and the most diverse crafts from different parts of Mexico.
They have hammocks that can be enjoyed in the balconies which are perfect for watching the sunsets, with a quick and direct access to swim right from your balcony.
Puerto Vallarta is standing out as one of the most sophisticated places to vacation with its large number of new restaurants, and luxury boutique hotels, adding this Jewel to the great repertoire of accommodations that the destination counts.
Conclusion
Undoubtedly, this eco-lodge, which does not have air conditioning, there is no electricity 24 hours, which is not advisable to visit during the rainy season due to the large number of mosquitoes.
It is an experience that if possible should be experienced at least once in life, when you have the idea of ​​trying something new, or take a completely different vacation to those already used and have to travel to remote parts of the world, so only a few minutes from Puerto Vallarta, or from any point of costalegre like Barra de Navidad or Melaque.
Hotelito Desconocido Puerto Vallarta Mexico Map