Best Hotels in Nuevo Vallarta Mexico
Find the Best Nuevo Vallarta Hotels for your next vacations, the top places to stay in your all inclusive vacations in Mexico. A great variety if accommodations in this well planed Resort development in some of the greatest tourist destinations.
Great Places to stay at Nuevo Vallarta Hotels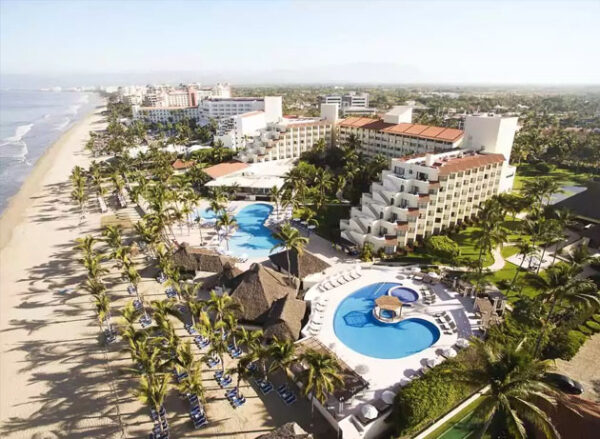 Ocean Breeze

Hotel Villa Varadero

Occidental Nuevo Vallarta

Hard Rock Hotel Vallarta

Dreams Villamagna Nuevo Vallarta Resort & Spa

Marival Resort & Suites Nuevo Vallarta

Grand Velas Riviera Nayarit

Hotel Villa Varadero

Marival Residences Luxury Resort

Bahía Del Sol Beach Resort

Ocean Breeze

Paradise Village Hotel Nuevo Vallarta

Mayan Palace At Vidanta Nuevo Vallarta

The Grand Mayan Nuevo Vallarta

The Grand Bliss At Vidanta Nuevo Vallarta

Sea Garden

Grand Luxxe At Vidanta Nuevo Vallarta

Hotel Splash Inn Nuevo Vallarta

Samba Vallarta All Inclusive

Villa Del Palmar Flamingos Beach Resort & Spa Riviera Nayarit

Villa La Estancia Beach Resort & Spa Riviera Nayarit
Some of the best and newest lodges in the destination are located here, a large wide of Resorts and Amenities in PV.
As a master planned community and Resort development, great additions loje great signature golf courses had been added, overtime to provide the best activities along with the best places to stay in the Banderas bay and Riviera Nayarit.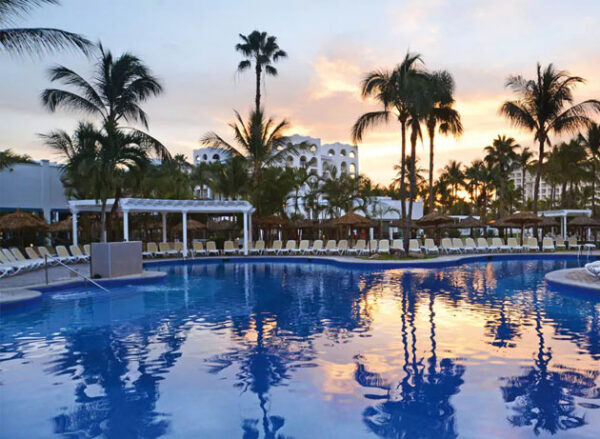 Great Accommodations in Nuevo Vallarta Mexico
Nuevo Vallarta is located next to Puerto Vallarta, that is mainly a small city that used to be a fishing village.
Most of the people refers to this destination as Puerto Vallarta, but the whole destination are a group of small towns.
Located along Banderas Bay and part of the Riviera Nayarit, and Nuevo Vallarta was created as a way to extend Vallarta city, and is called Nuevo (new) Vallarta in the sister state of Nayarit Mexico.
This community have been developed with lot of great Resorts and accommodations like Vacation Rentals and great amenities like Golf Courses, and in the upcoming years a Cirque du Soleil Theme Park brought by Grupo Vidanta
The ones that own the Grand Mayan, Grand Bliss and Grand Luxxe Resorts that have been some of the most luxurious Lodges in the area.
Book your Nuevo Vallarta Vacation Lodge
This great location is a nice spot for start your vacations, it's location in practically in the middle of major attractions or the places that in your visit at least have to see it once. Close to nice beaches, towns and tons of activities.
And of course, the plan is to come and relax, it's location away from noisy crowds and big party places and being part of a private residential area, makes this place the best time for a getaway anytime of the year.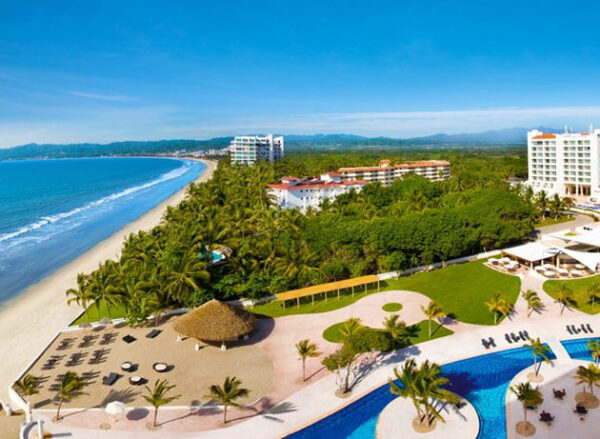 Find in Bahia de Banderas Mexico the Best Nuevo Vallarta Hotels

You will find some of the best and newestAccommodations, with more and newest Luxury Resorts in Vallarta.
Some of the best amenities you could find in the destination, and conveniently located to main communicating ways, you will be in the best spot, close to everything in your Vacations.