Find the Best Hotels in Sayulita Riviera Nayarit Mexico, This area has some of the best Hotels in the Riviera Nayarit, all privileged for being located on the beach.
Top Nayarit Hotels on the Beach
Lot of them count with a nice Spa to make a really nice and relaxing vacation, Many Vacation Rentals are available in Sayulita basically in any spot you desire, find Villas, Houses, Condos and more.
Petit Hotel Hafa Sayulita Mexico

Hotel Amor Sayulita

Casablanca Sayulita Hotel

Hotel Villas Sayulita

Sayulita Surf Hotel Casa Buena Onda

Hotel San Pancho Sayulita

Sayulita Oz Hotel

Villa Sayulita Hotel
Here we try to be and Honest Travel site with lot of information at the reach of a click or tap in your tablet or cellphone.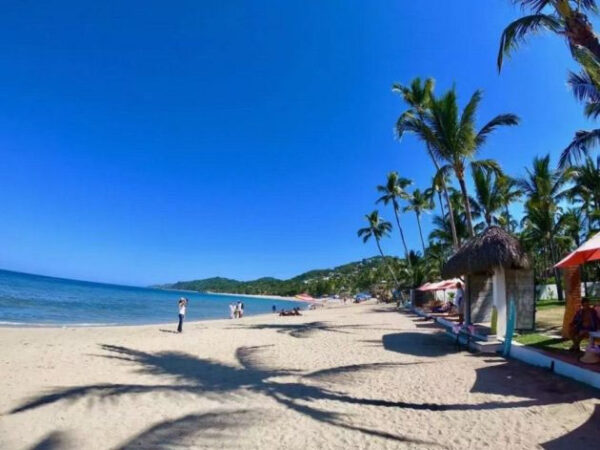 Deals are around the corner every time, so don't mind to check any offer that match your eye.
Incredible as it sounds, Boutique Hotels, are relatively new in the area.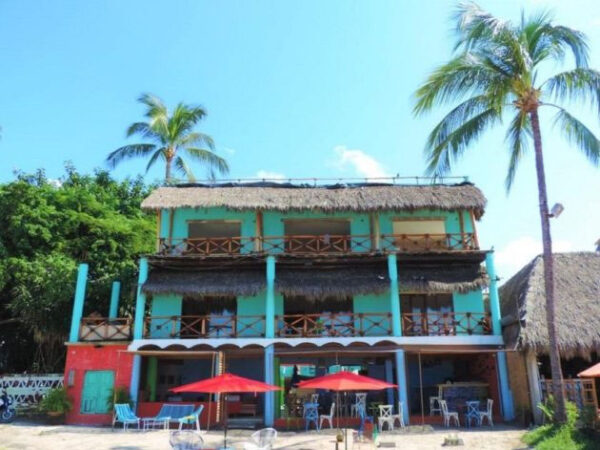 Originally was conceived as a Luxury resort destination as long with the Maya Riviera, Sayulita in the Riviera Nayarit, Riviera Nayarit and many other luxury destinations that are located in Mexico.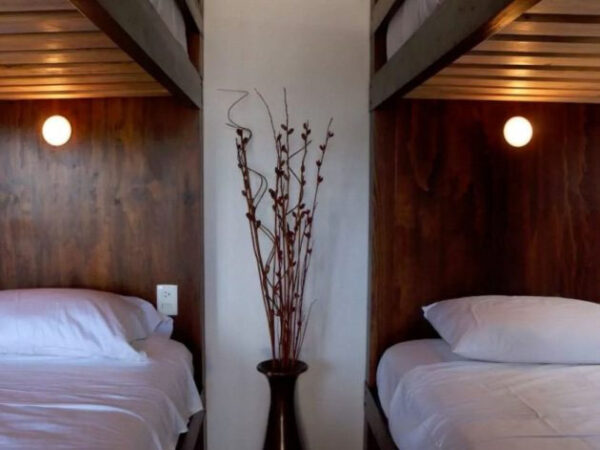 Where to Stay in Sayulita Mexico
With the development of the All Inclusive Resorts, it has become a much more accessible having all kind of all inclusive family Resorts
that match any budget and meet great deals anytime or any season year round making this place a prefered destination
for the US families as well as for families around the world looking for some adventure in the old Mexico.
A very long struggle has been felt in the Vacation rental industry against the Hotels and Resorts, mainly because the vast options
you can get at a private Villa, House, Apartment or Condo that a Resort just could not match, so there is an option
for any person, the limit and choice is yours.
Sayulita Hotels on The Beach
The favorite choice of visitors to Sayulita are the hotels that are in front of the beach, because who would not like to be in front of the main attraction of the place, and taking a few gentle steps and its warm waters.
There is a good selection of hotels that are facing the sea, some on the sand while others are on high of small cliffs.
The biggest attraction of its hotels is the ability to observe the waves of the sea, and people surfing from the comfort of their room.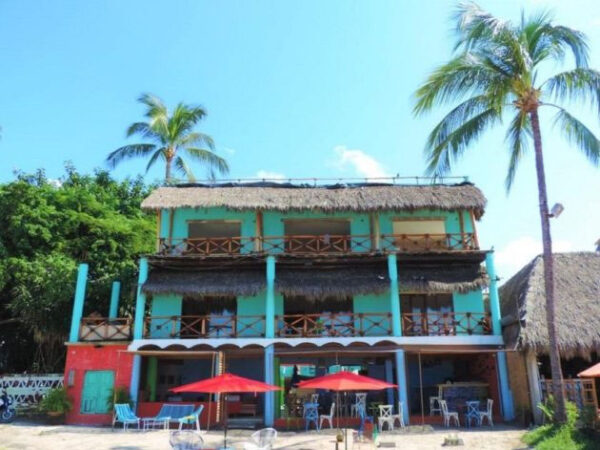 Best Sayulita Hotels Beachfront for Surfing
Any hotel is good to stay in Sayulita, and they have planned to surf, obviously visitors that come with the only intention to surf in this part of Riviera Nayarit, want to stay as close as possible to the beach, to what just a few steps may have your room to rest if necessary.
In addition to these hotels that are ideal for surfers, offer various services designed in that activity, or rather, in that lifestyle, providing what is necessary to run that activity, like to rent equipment, give instructions, tips and so on, in case the visitor requires it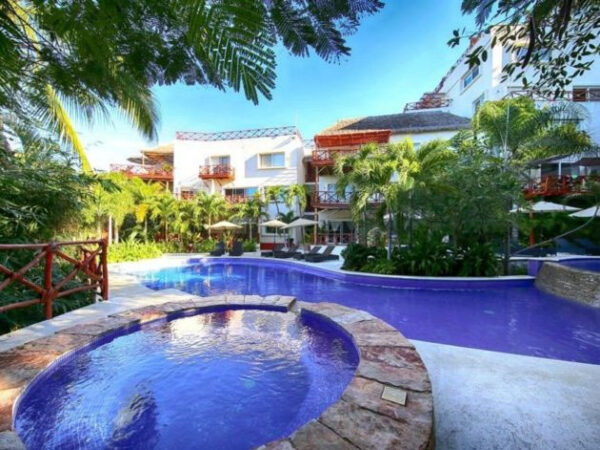 Sayulita Boutique Hotels
Sayulita is the perfect setting for all kinds of hotels with a particular style, with its own character, and atmosphere.
The boutique hotels in this part are very select and have a bit of the original flavor of this town as well as the Sayulita region and Mexico in general.
These options and accommodation, are the most popular options currently, given its originality and creativity to offer a space to stay unique in its kind.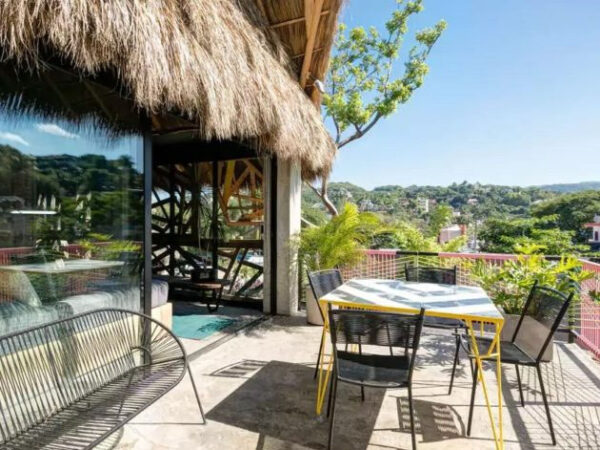 Hostel Sayulita Mexico
This mode of accommodation is quite economical, but with the great advantage of being able to live with more people, who, as well as each visitor, are attracted by the same reasons that thismall town of Nayarit offers.
It is a place that offers the opportunity to live with people from all over the world, in a friendly and relaxed environment, where you can share adventures and experiences, which maybe in other more private accommodations could be not so easy.
Here, the traveler comes with the intention of staying and staying in a totally relaxed and informal place, without losing all the basic features and amenities of a higher category hotel.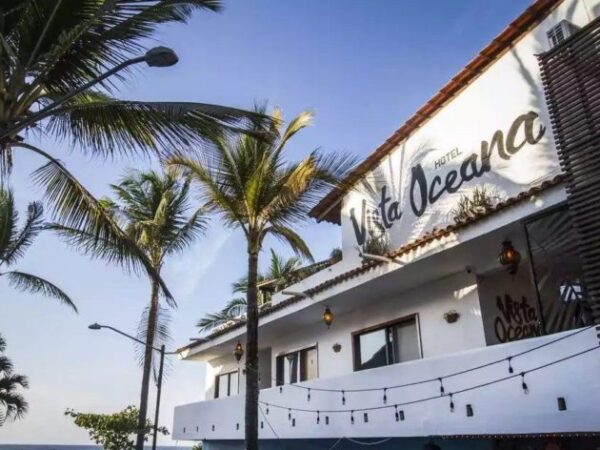 Family Friendly Hotels in Sayulita
This small fishing village in the Riviera Nayarit, started as a whole town, with small families, that eventually had to welcome many more visitors, but given its traditions, it has been preserved as a place to vacation totally friendly with families.
Having beaches that are safe and friendly, where one can swim safely, makes it a traditional place for many families, who visit this destination year after year, or many new families see it as a good attraction to visit and visit accompanied by all the members of his family.
Nice Hotels in Sayulita Mexico
There is a great variety of accommodations that can be found in Sayulita Mexico, from a traditional hotel, to a Resort, and many other options such as bed and breakfast, hostels, Casitas and beach villas, as well as condos and apartments in front of the sea, without overlooking, the traditional and always beloved activity, of camping, either in an RV or recreational vehicle, such as camping tents.
Through the time this destination has developed, since it began as an unknown and exclusive place, to a place more preferred by many visitors.
and Sayulita is the perfect place for many luxurious accommodations, or with that special and extraordinary touch, that mixes the traditional of a Mexican village next to the beach, with the sumptuousness of the best decoration, amenities and good taste, all in one place, they are coincidentally located having the best views or enclaves, which gives them a special and extra touch of luxury.
Cheap Accommodations in Sayulita
If you browse enough, you´ll find that are many of hotels located near, close, or in the middle of the main areas, or let's say, in the downtown area of every town.
Generally it is easier to get better deals in this kind of Town Accommodation mainly for the lack of space that a major
Tourism in Mexico is growing in a steady fashion year after year, making a preferred worldwide destination
hungry for some Vacations at the Beach… a beautiful beach.
Hollywood loves Vallarta, in case you were wondering, there are a growing number of accommodations or improving the oldest places, you can find very Exclusive Hotels, famous Hollywood actors, and Artists often prefer it as a quick getaway, to host incredible parties, weddings, or just to have a relaxing off the scenery.
Some of them love it so much, they get a permanent spot.
In your next visit to Sayulita, look for some luxury vacations lodging deals in some of the best all inclusive spa hotels on the beach,some so cheap you will be surprised, even in an all inclusive vacation package with airfare.