Welcome to Riviera Nayarit La Cruz de Huanacaxtle Nayarit Mexico, a small fishing village located north of Puerto Vallarta, now home of one of the newest harbour Marina Riviera Nayarit, with large slips to accommodate up to 400 feet vessels.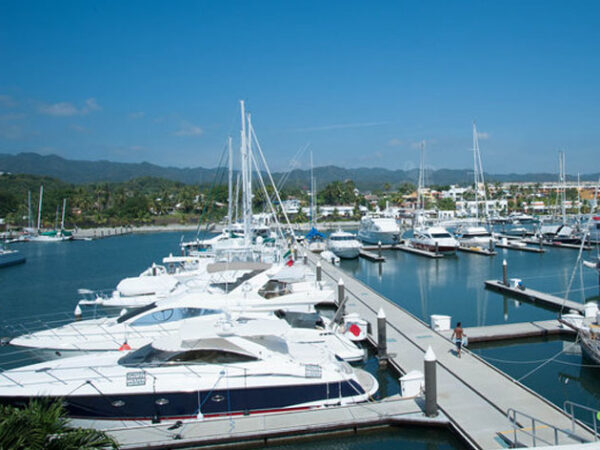 One of the most relaxed towns in the destination, a place favorite for expats looking for a nice retirement, just picture yourself arriving in your boat from the US to the new marina, that is one of the nicest additions to this little town, for all retiring people just enjoying of their free time during retirement.
Marina Riviera Nayarit at La Cruz de Huanacaxle Mexico
Becoming a nice spot for boater visitors from US, Canada and Europe, which love to come and enjoy the great lifestyle, the culture and traditions in Riviera Nayarit Vallarta, as a small sample of what you can find in Mexico.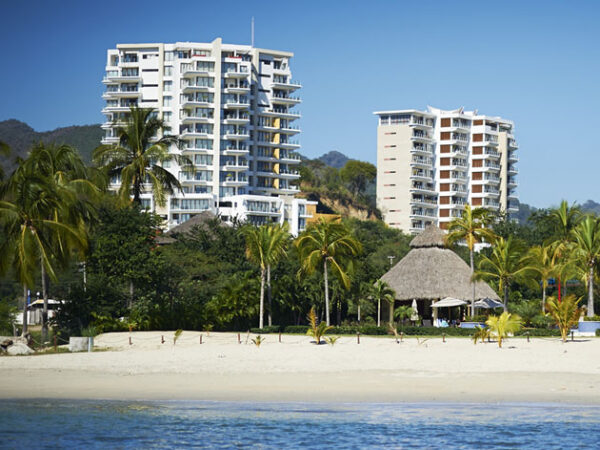 Hotels in La Cruz de Huanacaxtle Nayarit Mexico

This little town hasn't been fully developed as a big tourist complex such as some towns and places.

The feeling and taste of a traditional small mexican village remains, with the increase Real Estate developments, the availability to new Vacation rentals have increased with the new houses and developments.
The chance to stay in a small casita, o condo, a villa or a house, a small cozy and small hotel around town are fully available, so there are plenty of choices to accommodate you for your vacations.
Such as Bungalows, Vacation Rentals like houses and villas, and beachfront hotels with unbeatable ocean views, which are excellent for any type of vacation and any plan you have on the beach.
Here some of the favorite places of Visitors.
Villa Bella La Cruz Bed & Breakfast Inn
Monte Calvario #12
(329) 295-5161
villabella-lacruz.com
Villa Amor del Mar
Albatros 88
(322) 127-5813
Villaamordelmar.com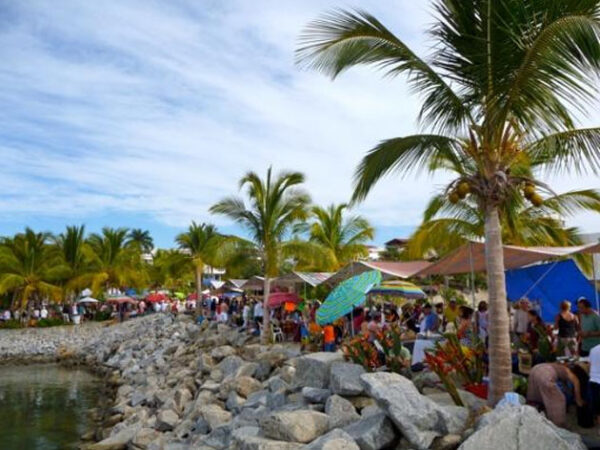 What to do and what to see
There are many opportunities to do fun things in this destination, counting on the marina, the offer for sport fishing trips are one of the biggest attractions in this place, and since this place is originally a town fishing, sea food restaurants are the most popular in the area.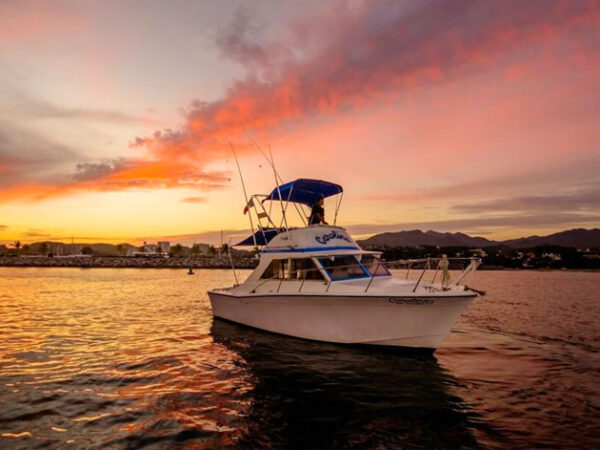 Sportfishing in La Cruz de Hunacaxtle
There is a farmers' market that is set up every week, in which one can buy various products, especially fish and seafood, as well as various fruits and vegetables, household utensils.
And thanks to the popularity given by tourists, they also sell a lot of travel memories as well as traditional clothes and a variety of handicrafts.
Places to eat in La Cruz
Black Forest Restaurant
Modern German Cuisine
Calle Marlin # 16
(329) 295-5203
Blackforestpv.com
Frascati La Cruz
Italian food, grill and more
Langosta 10
(329) 295-6185
Where is La Cruz de Huanacaxtle Nayarit?
Located between Punta de Mita and next to Bucerias, which is another preferred place in this Resort destination, about just 30 minutes from downtown Puerto Vallarta depending in how you drive, could take less.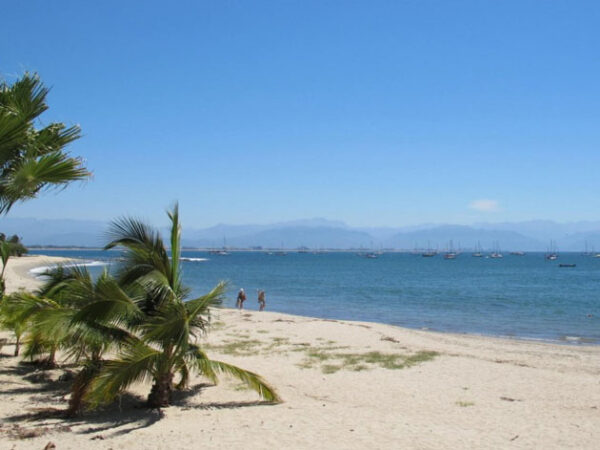 Cruz de Huanacaxtle Attractions
Huanacaxtle has many beautiful beaches next to the ones in Bucerias, the most popular and preferred by many visitors and locals is the Playa La Manzanilla, a family beach location, preferred by it's calm waters and palapas with nice little restaurants by the beach, with great seafood and traditional mexican food.
La Cruz de Huanacaxtle Beaches
Playa Las Viudas

PJP2+9F La Cruz de Huanacaxtle, Nayarit, Mexico

Playa Destiladeras

PHVG+4J La Cruz de Huanacaxtle, Nayarit, Mexico

Playa la Manzanilla

Cruz de Huanacaxtle, Nay. PJV7+M9 La Cruz de Huanacaxtle

Playa Palito Verde

PHPX+95 La Cruz de Huanacaxtle

Nayarit Small Beach

PHRH+6Q La Cruz de Huanacaxtle, Nayarit, Mexico

Playa Paraíso Escondido
This small town is an attraction to enjoy walking its streets and its small square surrounded by the typical Mexican folklore that they like so much and that gives that flavor especially to these small towns by the sea.
How to get to La Cruz de Huanacaxtle Nayarit
There are other options to come and back to some of the towns around, from taking a taxi to public bus transportation from Puerto Vallarta and all the nearby areas.
It is really easy to get here, it is located in the middle of the most visited spots in Puerto Vallarta.
Best time to Visit
It is great to visit La Cruz Anytime of the year, if you have plan to come cruising in your boat. Be aware of some tropical storms that usually hit the Pacific Side on summer and fall season, it is not that there are lot of storms, but it is more likely to expect during that season period, which they close the port to navigation, due to safety measures.
Best places close to La Cruz Huanacaxtle Mexico
This little village is perfect and close to some of the best beaches in the place, such Playa destiladeras and Careyeros, you will be located to some of the popular locations like Sayulita, San Pancho, Chacala, Rincón de Guayabitos and La Peñita de Jaltemba.
Map of la Cruz de Huanacaxtle Nayarit Mexico