Find where to stay, what to do, and how to get to Lo de Marcos Nayarit Mexico
This beach destination has been known for years as a small traditional mexican fishing village. It has that nice flavor as an old untouched Pueblito Mexicano with the calm many people love of this places.
While other places in the area have been developing as great tourist places.
With lots of new Hotels and Resorts with more places to accommodate and also with some nice amenities, this town has remained as a less crowded, less noisy place.
Filled with nice and friendly people, traditional square plazas to enjoy and to see and walk, with good small restaurants, offering the best local and traditional dishes of the true Mexico.
Friendly beaches to lay down, do some activities.
That is why this place is so popular for many people from the United States, Canada, Europe and Mexico.
That are retired and want to live in a small and quiet place with a great weather year round.
And looking to have they own house by the beach in a nice and quiet place.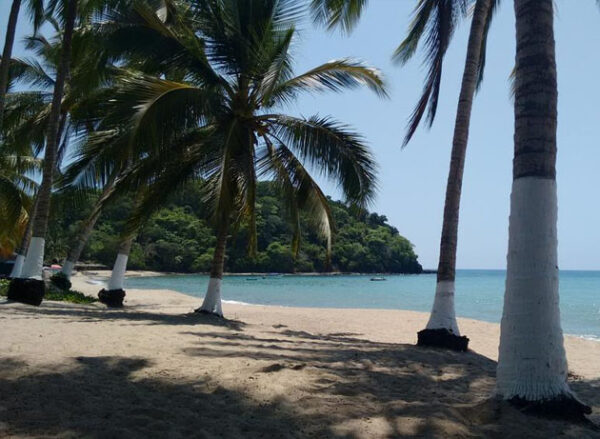 Beaches & Attractions
As part of this Riviera Nayarit destination, it is characterized by its beaches like:
Playa Lo de Marcos. A friendly golden sand that invites you to walk all along it. Has some great waves suitable for surfing and well for some experienced swimmers.
And do some great activities like snorkeling, paddle boarding and many other watersports.
It host a nice estuary to enjoy and see all the endemic beautiful wildlife.
And also the atracadero a place where local fishermen left their boats after a long day of fishing.
Playa de Los Venados (Deers beach) is also one of the traditional local beaches. Great for taking nice walks along the beach and enjoy of the beautiful sunsets.
Playa las Minitas (Little Mines beach) is also one of the traditional beaches but it is hard to access to it due to private properties.
(How to get there/travel services)
It is located in the north side of the Bahia de Banderas.
You can get to this small village taking a flight to PVR (Puerto Vallarta International Airport) and then a local bus.
Hire some private transportation or rent a car.
There are also tours from Puerto Vallarta visiting all this small villages along the Banderas Bay and Riviera Nayarit.
Close to other places like it's sister town of Rincon de Guayabitos about 9 miles, San Pancho, Sayulita.
And 50 kilometers or about 30 miles from PVR Puerto Vallarta International Airport, about 1 hour driving.
And 170 miles,about 3 to 4 hours drive to Guadalajara, the closest largest city with an international airport.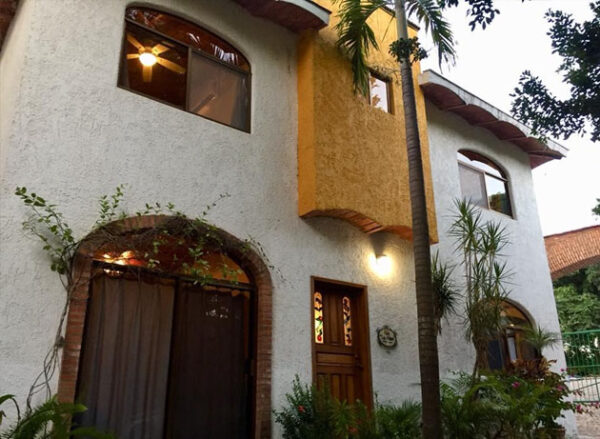 Where to stay

Haven't been developed as a big Resort and Hotels destination.
You have the opportunity to stay in small and traditional places such as small hotels.
Villas, Houses and Bungalows and small apartments.
It is a great chance to look for a private vacation rental.
That holds ald the charm and taste of a traditional mexican casita.
What time is it?
Local time in Puerto Vallarta is Central Time, it covers all this resort destination Bahía de Banderas, Riviera Nayarit. It covers both Vallarta's, Punta de Mita, Sayulita, San Pancho, Lo de Marcos, Rincon de Guayabitos.
Going further to the mountains going to Guadalajara it turns into Mountain time.
Lo de Marcos Nayarit Mexico Map