Nuevo Puerto Vallarta in the Riviera Nayarit Mexico
Nuevo Vallarta Nayarit Mexico is Located in the Riviera Nayarit in the very Banderas bay one of the newest and planned developments resort-residential about fifteen minutes north of Puerto Vallarta International Airport.
Where is Nuevo Vallarta Nayarit Mexico?
This place have become one of the most visited beach destinations due it´s locations between Puerto Vallarta and Bucerias and it's growing and turning into one of the most prefered destination among vacationers and investors.
Major sections you may find in this area are the Fraccionamiento nautico where most of residences and private owned houses are located, Marina with lot of shopping options, restaurants and bars.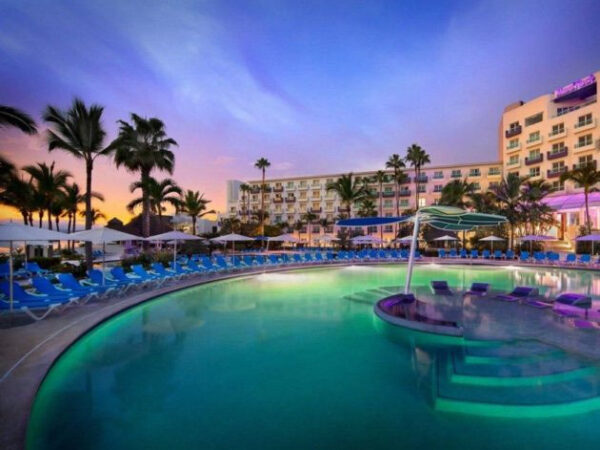 Nuevo Vallarta Mexico Hotel zone where you will find most of the beachfront resort complex and private apartments developments.
Here you can find great Restaurants and bars inside of this complex.
Lot of conveniently located services can be found in this area such as Restaurants, Shops, Things to do, Attractions, Bars, Banks, Hotels, Resorts, Real Estate and more.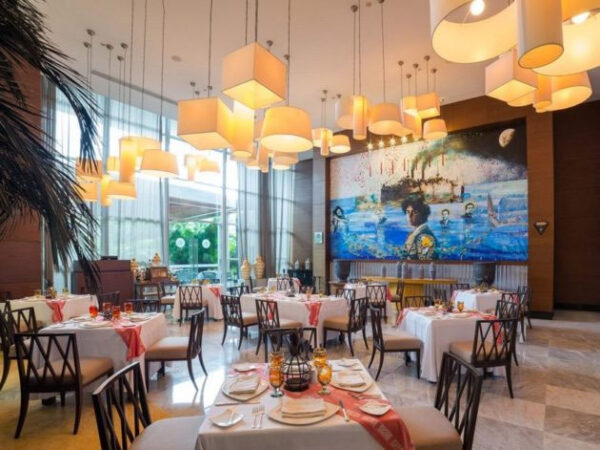 Best Hotels and places to stay in Nuevo Vallarta Mexico

In this development you will find many of the newest hotels and resorts, many with 5 star category and luxury resorts.
As well as many timeshare projects that are perfect for the family with a beachfront location totally giving the view to Bahia de Banderas, but now by the side of Riviera Nayarit.
What they offer all-inclusive packages achieving a combination of convenience and luxury in one place.
Good amount of condominiums and vacation rentals departments It is located in this area, In case that option is one of your favorites.
You can find houses much larger than a department, bungalows and villas.
Great Tourist Resort complex are built in this area with some of the best and well known brands in the world.
So that is why it is one of the reason for what Novo Viarta were created.
Here you can find Accommodations with ratings of 3 to 5 star class Hotels, Gran Tourism and Four or Five Diamond Resorts.
As well as many all inclusive Resorts, with all you need in just one place.
Having more space to develop more amenities and bigger resorts as well as impressive Golf Courses.
A big section is dedicated to private homes and apartments.
Giving the chance to find great Vacation Rentals in the Area.
In the case you prefer to stay at a private house or villa, or prefer a condo rental for your vacations.
Best Restaurants in Nuevo Vallarta Nayarit Mexico

So together with its great and beautiful hotels, they would not be the same if they will not have one of the best restaurants and bars in the area.
Even within the same Resort you can find many of these with the highest quality and variety.
As well as many bars around to spend a good afternoon with friends.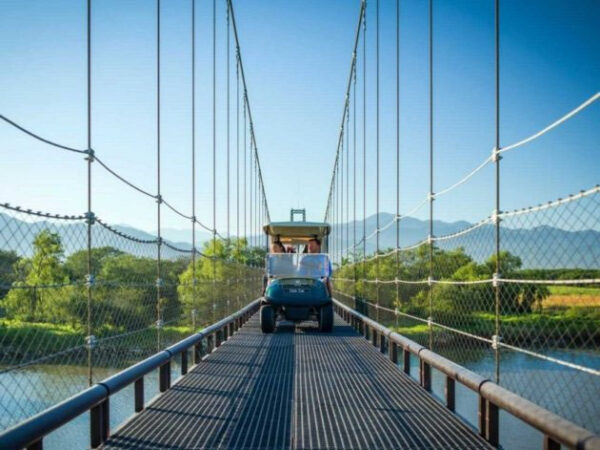 What to do and what to see in Nuevo Vallarta Mexico

There are many activities and things to do, starting with an activity that had already been growing for years in the area that was golf, there are several golf courses that already existed before the development an open It would have been planned.
Another very popular activity is sport fishing, since having a marina, it is even easier to rent a fishing boat and go out a little to the sea.
From here, many tours are organized to go to special places to watch the whales, to dive, to snorkel, even other activities on land such as, bicycle rentals, visits to water parks, and excursions and walks through the jungle and mountain, and and zipline or zip line tours.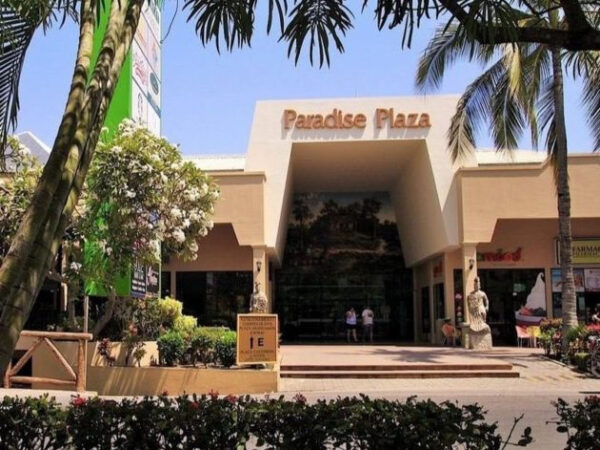 Shopping
This development has many shopping options, whether to go shopping, or things needed for day to day, from convenience stores, Farmers Market, and shopping centers, where you will find all the necessary products, and fast food restaurant, and other services such as beauty salons, cell phone items and so on.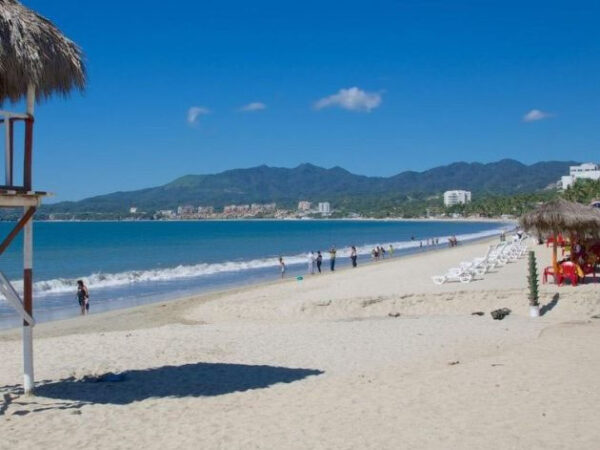 Attractions
The main attraction in this place, could be the beach, with its calm waters and gentle waves, which makes it ideal to visit with the family.
In addition to this, an attraction can be walking through all this well planned development you want to get out of the routine, and visit the Marina and enjoy the sunset as a family.
Great Attractions
As we always say, location, location, location.
Nuevo Puerto Vallarta has a great location, almost in the middle from all major attractions.
It has some great signature Golf Courses at the Vidanta Grand Mayan Resort.
With some of the most spectacular views from all over the courses and an impressive, longest hanging bridge connecting it's Golf Courses.
Celebrate Park
Now on development a theme Park from the Cirque du Soleil Celebrate Park.
There are now plenty of restaurants where you can try local food and international dishes.
You can find bars and nightlife, restaurants, tours all in this place.
Plenty of shopping options for souvenirs to clothing food, wine and more.
Marieta Islands
A short distance of the coast, is the marieta islands located, you can arrange a tour to go a visit and be in contact with all the biodiversity.
Where you may find dolphins, turtles and plenty of endemic birds.
Some of the most popular places to see and to visit are the Aquaventuras Park, Dolphin Discovery, Las Glorias Beach, Grand Odyssey Casino Official,Cirque du Soleil Theme Park (under construction), Splash Water Park Vallarta, El Cora Crocodile Sanctuary,Kite Towers just to name a few.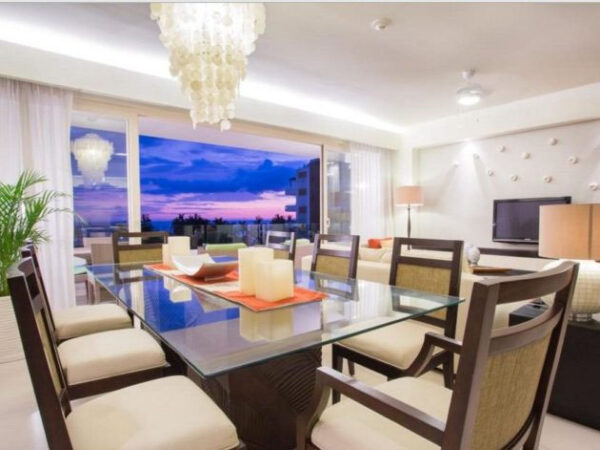 Nuevo Puerto Vallarta Real Estate
This project began as a combination of private developments such as hotels and resorts, as well as planned for residential development, in which people could have their own houses on the beach, build their Villas and apartments.
This is where you can find the most vacation rentals, such as houses and apartments in the area, from a few days long term rent.
And the offer to buy and sell properties and land continues, with new projects and very interesting renovations.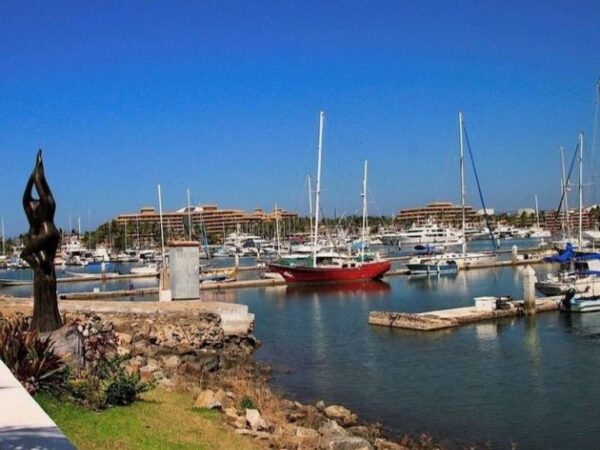 Marina Nuevo Puerto Vallarta

It has its own marina giving an extra value to the whole property, attracting visitors who wish to sail and stay a few days in Nuevo Puerto Vallarta, and enjoy the full destination of Puerto Vallarta.
Like many marinas, it is a favorite place for many people, who like to walk along their tanks watching the boats and yachts that are embarked there.
Find Where is and how to get there

It is located a few miles from Puerto Vallarta about fifteen minutes drive from Airport.
Is Puerto Vallarta the same as Nuevo Vallarta Nayarit Mexico?
The name of Nuevo is the spanish word for "New".
So it is a new Resort development made in the Nayarit County while Puerto Vallarta is located in Jalisco county.
Both of those places are located at the edge of their county, basically divided by the Ameca River.
What is the closest airport to Nuevo Puerto Vallarta?
It is easily connected being a few miles from PVR Puerto Vallarta International Airport.
This airport is connected to major cities in the United States, Canada and Mexico.
With direct flights every day from major airlines.
You can rent a car or arrange transportation from the airport.
If you are coming from the some of the major cities like Guadalajara or Tepic or perhaps nearby towns like Sayulita, San Pancho, Rincón de Guayabitos or Punta de Mita, to name a few.
You can use the local bus transportation, it is comfy, safe and reliable.
There is a Marina in Nuevo Puerto Vallarta and the New Cruz de Huanacaxtle Marina.
If you are the kind of traveler that likes to go in their own boat… or rental, there is a space for you close enough.
What time is it in Nuevo Vallarta Nayarit Mexico?
Local time in Puerto Vallarta is Central Time, it covers all this resort destination Bahía de Banderas, Riviera Nayarit.
It covers both Vallarta's, Punta de Mita, Sayulita, San Pancho, Lo de Marcos, Rincon de Guayabitos.
Going further Guayabitos or Lo de Marcos it turns into the Mountain time zone
Nuevo Vallarta Nayarit Mexico Map