Top Riviera Nayarit Mexico Villages
From Puerto Vallarta Find Where is Punta de Mita Mexico, one of the most popular places in this destination. The Tourism of Puerto Vallarta, has one of its Jewels next to each other, that is this town, a place in the Riviera Nayarit along with the Banderas Bay or "Bahia de Banderas", that is well known for its Luxury retreats.

More than Luxury resorts, we find
Luxury Vacation Villa Rentals
, House Rentals.
This place is one of the closest luxury destinations to the city of Puerto Vallarta, given its privileged geographical position.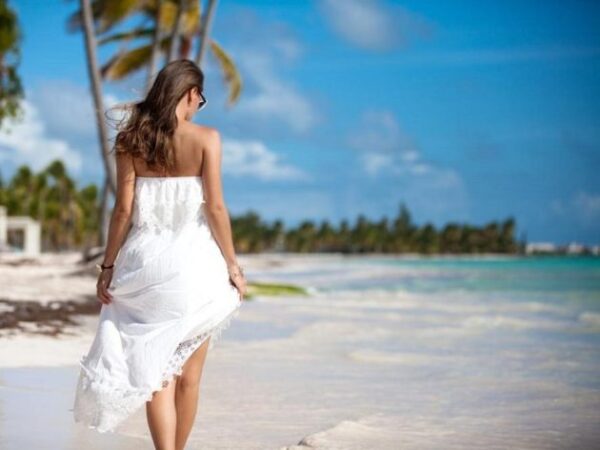 which is surrounded by both the Pacific Ocean and the Bay of Banderas, forming a point in which the nature that surrounds it, as well as the sea, make this place a beautiful and quiet space to vacation.
The Punta de Mita Village Nayarit
This Pueblito is located away from the party parties of Puerto Vallarta by the side of Riviera Nayarit, and unlike those parts, the more relaxed atmosphere, and its friendly beaches, make them perfect for walks in family.
Originally a fishing Village Village, it has become a luxury destination in which it offers top quality accommodation, food in its restaurants for all tastes, a favorite place to spend the day on the beach that is its main attraction, surfing or fishing, playing golf, or walking through its streets and visiting its shops to do some shopping, moving from side to side in a funny way in a golf cart.
It has been transformed from a small Pueblito to a favorite place for visitors to set up their holiday homes or a more permanent residence.
As far as many real estate offers, as well as vacation rentals for condominium, Villas and Houses.
Best Places to Stay at Puerto Vallarta Playa Mita

Many years ago, one of the most recognized resorts in the lodging business was established, which attracted the attention and curiosity of many people about this destination and what it can offer.
so many more offers of accommodation were created to the already existing and traditional village hotels, which still preserve their flavor and tradition, of family business at the edge of the beach.
A large number of hotels and resorts, some with their all-inclusive plans have appeared and have been attracting more and more visitors making this destination one of the most popular in the region.
Beyond its luxurious hotels and resorts, the offer of holiday rentals, from houses, bungalows, condominiums, have been developed in front of the beach, offering beautiful views of the sea, towards the Pacific Ocean or the Bay of Banderas, having backing the vegetation and nature characteristic of the Riviera Nayarit, which invites you to enter it and explore it.
Luxury Resorts at Punta Mita Mexico

Along with this town you can find some very nice All Inclusive Resorts right next to the beach, so it won't be necessary any kind of transportation to go to one of the best places in Puerto Vallarta.
Some highlights come from the name of Four Seasons, Imanta Resorts, St Regis, Casa de Mita, Grand Palladium, La Vida Dulce Villa, Hacienda de Mita , Fairmont and more right here in Nayarit.
It is not much to say that some of the best Resorts in Mexico are located here, in a region favoured by nice beaches and waves that suits the need of any surf aficionado.
Some of the Best Restaurants in Vallarta are located here next to hotels and Resorts.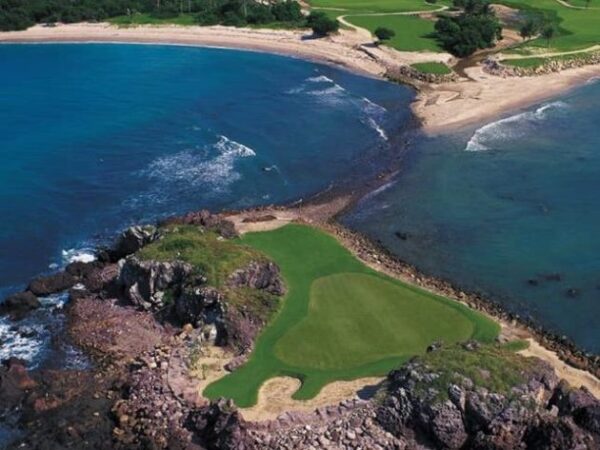 Best Things to do in Punta de Mita Mexico
This small destination on the edge of the Bay of Banderas and facing the Pacific Ocean, is the perfect setting for one of the favorite activities to do in this place.
Several golf courses have been created in Punta de Mita Mexico, where you can come to vacation and stay in a luxury destination, having several golf courses on hand to play.
Originally in this small beach destination, has a fishing village, sport fishing, is one of his favorite activities since always.
And its friendly beaches are perfect for surfing, gentle and gentle enough for the whole family, and that perfect place to learn or perfect their techniques.
There are several surfing spots along the coast, and along the beaches towards Cruz de Huanacaxtle, where day after day, many locals and visitors, find what to do in this beach destination taking advantage of what nature has for you.
Many other water activities are also available for Punta de Mita Mexico, the most popular ones ranging from, the museum, snorkeling, kitesurfing and to enjoy relaxed sessions in the morning and in the afternoon of yoga.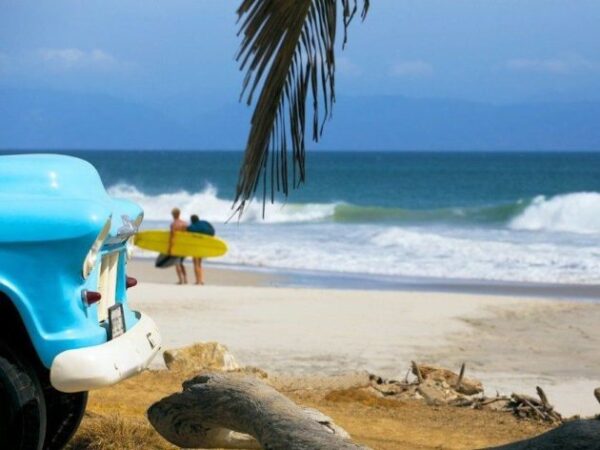 Punta Mita Attractions

Undoubtedly the main Punta Mita attractions are its soft white sand beaches, and the waves of the light and relaxed sea, making it the perfect place to swim and spend a family day with the assurance that all members will be able to enjoy it to the fullest .
The vegetation that exists in Punta de Mita Mexico, plays an important role, for the Lovers of the trekking, and who like to go into the vegetation and discover new places, observing the wild animal life as well as the great amount of vegetal species.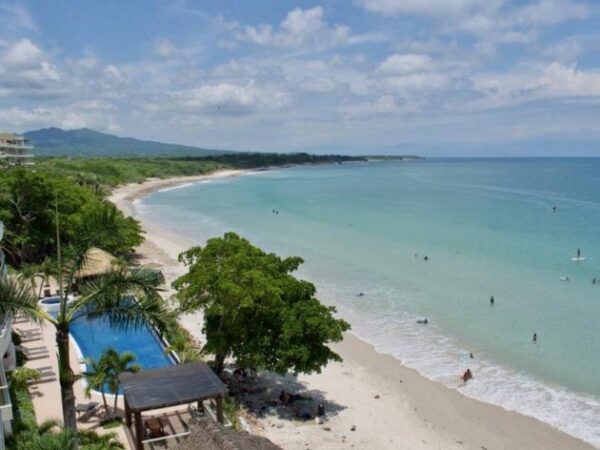 The world famous Marieta Islands are near this place and such location, make the perfect spot to start your Island Hopping adventure. With many Mexican destinations is great for any holiday family vacation, you can find the perfect deal to please any member of your family.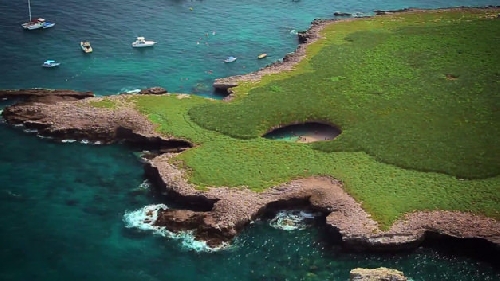 The world famous Marieta Islands are near and such location, make the perfect spot to start your Island Hopping adventure.
Punta de Mita Mexico, along with many Mexican destinations is great for any holiday family vacation, you can find the perfect deal to please any member of your family.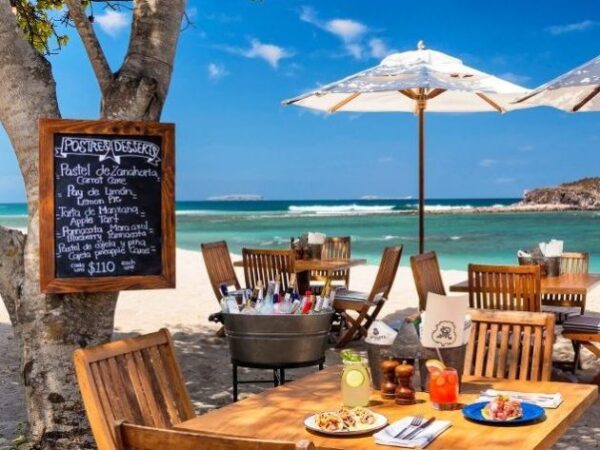 Best Restaurants
Counting on the great development of luxury accommodations, rising to the scale of this place as a luxurious destination, new and better experiences have been established and created in restaurants and bars, which have been established both within their exclusive accommodations How, in distinguished enclaves that give a peculiar and special touch to diners in search of new experiences at the hands of the most renowned chefs in the region.
The freshness of the ingredients and products used to make the food, is an important factor that determines the great quality of these restaurants.
You can find restaurants from the most simple and traditional Mexican food, serving the most diverse dishes, from different regions of the country, as well as a delicious meal of the sea that has been one of the biggest attractions of this small Pueblito since always.
Places of fine dining and gourmet products are found in this Pueblito, forming a huge contrast of what is a traditional Mexican Pueblito, combined with the highest and most sophisticated of international cuisine.
Where is Punta de Mita Mexico on the map
It is located in the famous Riviera Nayarit, in the destination of Puerto Vallarta, right in the northern part and where Banderas Bay ends, practically facing the city of Puerto Vallarta and Nuevo Vallarta.
Punta Mita on Map
How to get to Punta Mita Mexico in the Riviera Nayarit

Be sure to have your transportation covered as this places is a few miles from Puerto Vallarta main zone.
For things to do and Activities, Golf, beach strolling and surfing are the best, very safe and swimmable beaches invite you to it´s waters.
Snorkeling, Whale Watching, Glass bottom boat and Island Tours are the best.
It is located leaving from Puerto Vallarta, towards Sayula and San Pancho, but bordering the Bay of Banderas just before entering the jungle, after passing Bucerias to go towards Huanacaxtle cross.
They are only a few minutes driving, or a little more, and you go by public transport, which is one of the most popular options if you are staying in Puerto Vallarta to Nuevo Vallarta.
Walk to the end of the Bay of Banderas where you come across this small fishing village, which would mark the end of the road.
Some frequently asked questions from the people who are planning to visit this destination and who are:
How far is Punta Mita from Puerto Vallarta
Before arriving to the destination, you may wonder How far is Punta Mita from Puerto Vallarta , well, it is an hour driving from the hotel zone of Puerto Vallarta, and it is a simple way and yes It has a car rent, they will gladly provide you with a map and give you directions on how to get there.
Closest Airport to Punta Mita Mexico

The Closest Airport to Punta Mita Mexico is the International Airport of Puerto Vallarta that has direct flights to major cities in the United States, Canada, Mexico and South America, and connections to the main cities and towns of the Union. American
Great Beaches and nice Weather
Many US and Canadian citizens are enchanted by the magic of the landscapes and the tranquility of its town that acquire some properties to make a more permanent living or in a way of realty investment for the potential of this place.
It is easily reachable by air at the Puerto Vallarta International Airport and a short ride to this luxurious destination.
Many luxury weddings are hosted here year round in a location just next to the beach where some of the most famous and wealthy people has it homes.
While you are staying in this location, you will see lot of condos for sale, villas, homes, land as the real estate business is booming here.
Feel free to check any of the vacation packages or offers in our site, you will find some that will catch your eye, whether looking for a nice Hotel to a Resort.