Yelapa Beach Puerto Vallarta Jalisco México
Welcome to Yelapa Mexico Puerto Vallarta's hidden place one of the most authentic beach towns in Mexico. A perfect spot for some great relax and laid back vacations in a golden sand beach great for activities like laying in the beach on a blanket drinking coronas and margaritas.
Or doing some snorkeling, kayaking and stand du paddle boarding. All this resisting and staying in a small and cozy hotel.
Find Where is Yelapa Mexico in Puerto Vallarta
You will find where is Yelapa Mexico Located in Cabo Corrientes in the south side of Bahia de Banderas this small Beach fishing village remains as one of the most well keeped places in this Resort destination, all thanks to the fact that by now the only way to get here is by boat, so spect a nice tour or trip from Puerto Vallarta to know it.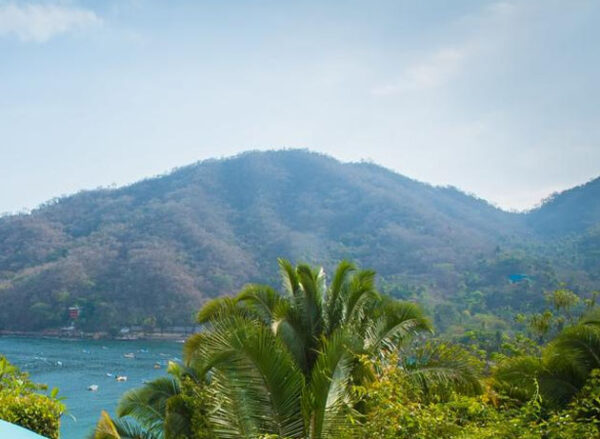 Eating and Drinking
There are no major restaurants chains of fast food or any kind of chain restaurants, Just a few and nice places, runned by their owners where they serve pretty nice and honest food some open during high season and many serve throughout the year.
Here you will find some traditional Mexican Food from local and fresh seafood with it's original and traditional Mexican recipes just waiting to be tasted by you.
And also, a worldwide favorite is served in town, Pizza!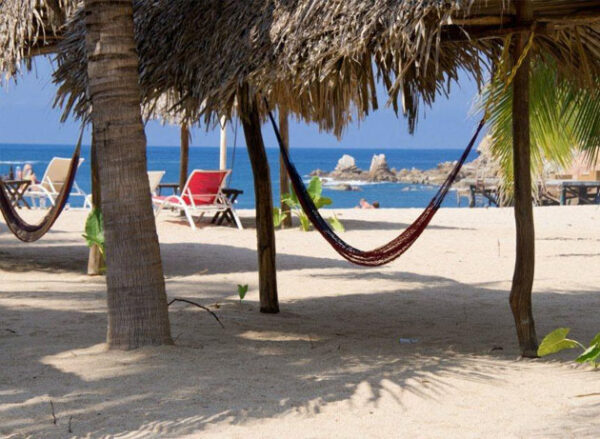 Things to do and Attractions like Yelapa Beach and Waterfall
The number one attraction to inspire you to make some activities is the Yelapa Beach, wich invites you to experience some local activities from snorkeling, to kayaking and paddleboarding to horseback riding around the place, the jungle and visit a waterfall a few minutes from there.
There are more and more interesting things to do in this small destination of Puerto Vallarta, the most common and recommended activities are:
Hikeing or Horseback Riding to the the waterfall

Bird watching

Yoga

Kayaking at Yelapa Beach

Paragliding

Parasailing

Horseback riding
Also from this place you can take walks to the Marietas Islands, and many other water activities near yelapa like Snorkeling in the Bay of Banderas, in a marine aquatic park called los arcos, besides being able to enjoy the sighting of whales, dolphins and turtles, which will undoubtedly be an experience that you will remember forever.
From Yelapa Beach they also make trips to the beaches and surrounding areas that still preserve their natural charm.
How to get to Yelapa from Puerto Vallarta

Water taxis are available from the Malecon Puerto Vallarta and Playa de Los Muertos as well as private charters and tours to get there.
There are transportation on a daily basis many times a day from several parts of the destination.
Departing from the beach pier of Playa de los Muertos is at a distance of 45 minutes by boat or 30 minutes from the Boca de Tomatlan.
If you plan to come directly from the airport there is a taxi service that can take you to the pier of Playa de los Muertos and from there take a boat or the so-called water taxi. There you can find a tourist office in Yelapa where you can have more information about the hours the frequency in which these services operate, and may be assisted by the staff that is dedicated to guide visitors and could receive extra information and maybe some promotion .
These water taxis will take you directly to the pier of the village of Yelapa Mexico.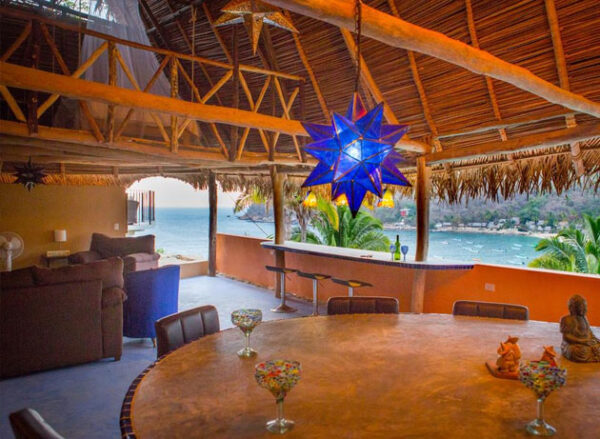 Yelapa Mexico Lodging find nice places to stay

You will find Yelapa Lodging at some nice small accommodations and some other nice Vacation Rentals, but don't get wrong even if it's a remote location, very rustic and somehow unspoiled place it is a place suited for hollywood stars and musicians looking from some vacations just outside from crowded places.
Where is Yelapa Mexico on Map
Located at south side of the Bahia de Banderas Mexico about twenty miles from Puerto Vallarta.
Remains as one of the best attractions itself from this destination, yes there is a road to get here but it is lot easier, and fun to get if you go by boat.